SCS Newsletter 21/05/2021
21 May 2021
Dear Parents, Carers, and Families,
Our Recovery Curriculum has an ongoing focus on well-being.
The cross-curriculum nature project for Mental Health Awareness Week is a great example of the role of thematic learning to promote mindfulness, sensory regulation, and engagement for learning.
Pupils enjoyed exploring the gardening learning activities.
Classes also explored a multisensory nature experience. The Sixth Form pupils continued with their fantastic ceramics work by imprinting leaves to create nature inspired patterns.
We are so proud of the creativity the pupils have also reflected during the link to the national focus.
Vaccinations
The government has continued the steps out of the pandemic lockdown as the national vaccination programme continues to be offered to all over the age of 35.
This is in addition to the priority group vaccinations for those with special educational needs or additional vulnerabilities.
We are pleased to confirm that 85% of our staff engaged with the priority group vaccination programme, with 80% already double vaccinated. Our twice weekly lateral flow testing also continues in addition to this.
We are asking families to complete a survey that invites you to share if your child has accessed the vaccination programme. This information would be kept securely within our protected school information system and used for our school risk assessment process.
The survey is located here: https://www.smartsurvey.co.uk/s/PupilVaccinationSurvey/
Our School's Roadmap
The school continues to have the highest safety measures in place. We are preparing five pilots to support changes in our school prior to the summer holidays.
We are taking small steps so that the safety of our pupils and staff remains in line with the government guidance for special schools.
The current elevated hygiene measures, use of PPE, regular handwashing, antibacterial gel stations, and allocated times for lunch and play will continue.
We are sharing an overview of the pilots. Three take place before half term and two take place after half term.
Pilot 1, 2, 3: 24th May – 28th May
Pilot 1: The NHS therapists have worked closely with us to support key elements of the EHCP through the bubble zone safety measures. From next week, the therapists will return to the classrooms so that the therapeutic provision can take place in the way it did before. The majority of therapists are also vaccinated through the priority group vaccination programme, and also receive twice weekly lateral flow testing.
Pilot 2: The specialist spaces (sensory rooms, hydrotherapy, etc) were either closed or timetabled to specific pupils on bubble zone safety measures. From next week, we are going to pilot the use of the hydrotherapy for specific cohorts in the Informal Pathway. Sensory rooms will also be timetabled for use across classes in the bubble.
Pilot 3: Interventions for pupils are currently taking place within the bubble zones. From next week, we will also pilot this taking place in the Sports Hall. The pupils will be timetabled by their bubble group to ensure we are not crossing bubbles during an intervention session.
Pilot 4 and 5: 7th June
Pilot 4: After Half term we will be reducing the number of bubbles by bringing specific bubbles together.
The school will move from 7 bubble zones to 5 bubble zones. The smallest bubbles will come together. They will not exceed our largest bubble zones.
Three bubbles stay the same: Purple, Sky Blue, Pink
Green and Dark Blue will come together.
Black and Orange will come together.
This is based on their locations in the school. Bringing these smaller bubbles together will promote more access to specialist spaces and more opportunities with the playground schedule. This will also support Local Authority bubble transport groups due to the heightened traffic since lockdown transition begin in the community.
We will write to all families next week to confirm your child's bubble zone. If you bring your child to school this will also include an update on the adjusted arrival / departure times for each bubble.
Wishing our school community a safe weekend.
Yours Sincerely,
The Senior Leadership Team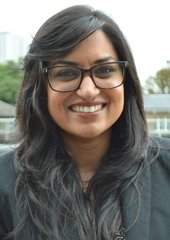 Vijita Patel
Principal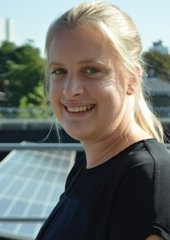 Becky Shaw
Vice Principal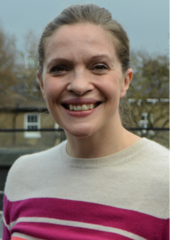 Mia Dodsworth
Vice Principal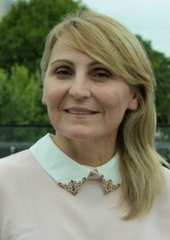 Rima Blakaj
School Business Manager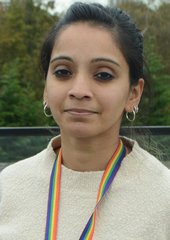 Aditi Singh
Assistant Principal (Lower School)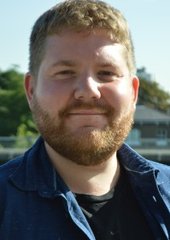 Matthew Maguire
Assistant Principal (Upper School)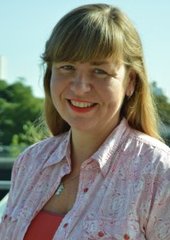 Lucy Hall
Assistant Principal (Pastoral)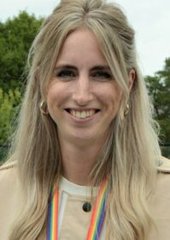 Roseanna Gooder
Assistant Principal (Transitions / School Improvement)
Click here to download a printable version of this letter.