SCS Newsletter 18/06/2021
18 June 2021
Dear Parents, Carers, and Families,
We were so pleased to welcome governors back to the school provision this week for two days of 'Learning Walks'. The Learning Walks are structured with a focus set of criteria questions to assess engagement in learning, climate for learning, classroom environments, use of technology, and school ethos.
"All of the learners I met were happy and engaged. The teachers were universally committed and caring. Very impressive."
- Chair of Teaching School Committee Professor Brian Butterworth
"It was great to see the Post-16. It was absolutely buzzing. The young people were very happy and it was clear to see their enjoyment engaging in the EmployMEnt Pathway. Also experienced a small group of children engaging in a phonics session at the library. There was a real sense of pride being able to "show" off some reading skills."
- Co-opted Governor / Parent Maria Schultz
"I loved seeing PLIMs on displays in the classrooms – they were clear and differentiated for all children. Staff working on targets with children and when spoken to could describe well what they were doing and why. The children were so focused in learning!"
- Vice Chair of Provision and Wellbeing Committee Governor Tina Murray
"The school appears to be very organised and very thoughtful solutions for many of the COVID-19 challenges and issues."
- Parent Governor Andrea Zisman
"The school felt safe, kind, loving educational space that was full of differentiation."
- Parent Governor Karen Rodrigues-Ayers
"The school feels friendly and functional. It still feels like a Centre of Excellence, despite COVID restrictions, with respect to learning, play, life skills and communication. The climate of learning rests on excellence throughout. Key positives were communication techniques ranging from PECs Boards and pictures to the use of technology, Evidence for Learning, and IPads for learning."
- Co-Opted Governor & Parent Sadia Mahmud-Marshall
"Staff supported pupils to engage in learning very effectively. The climate felt very conducive to learning. The principles of the Education Recovery were very evident. Tasks appeared to be guided by pupils as well where appropriate."
- Vice Chair of Governing Board Steve Thompson
The governors observed the Early Years Foundation Stage classes focus on personalised learning with an emphasis on communication allowing for pupil independence, ownership of learning and facilitation of therapeutic interventions. The governors observed the Informal Pathway showcasing personalised pupil centred learning through technology and the role of Alternative Augmentative Communication methods. This was in conjunction with the use of Evidence for Learning to celebrate learning, detailed assessment and next steps. Governors observed the Semi-Formal and Formal Pathway lessons focusing on literacy and communication across the curriculum through targeted lesson activities. They also had an opportunity to observe pupils engaging in a phonics session in the school library. The governors learning walk also involved a focus on the way teachers set the Personal Learning Intention Maps (PLIMs) for learners and discussions on the assessment cycle to ensure moderation and monitoring of those targets. The governors ended their learning walk with the Post-16 provision and our EmployMEnt Pathway, which included observations of pupils undertaking work-related tasks in the Art Room.
EmployMEnt Pathway items designed, created, packaged, and sold by pupils for the School Charity via this link: https://employme-card-design.myshopify.com/
Everyone's Included – Celebrating Diversity and Community Inclusion
Next week is School Diversity Week. Classes across the school will be exploring a different theme each day to explore what makes us all unique and special. By developing an understanding of difference we can appreciate and value the contribution we all make to the community of our school and the world we live in. On Friday classes will share what they have been learning in bubble assemblies.
Wonderful Me – Celebrating who we are
Family – Celebrating different types of families
Friendships and Relationships – Exploring friendships throughout life
Staying Healthy and Well – Promoting physical and emotional wellbeing.
Connection and Community – Having fun and being safe
Crick Software: Free Training Webinars for Parents
Learn how you can use Clicker to support your child. In this 30-minute session,
our Customer Experience Consultant Gemma will cover:
Using Clicker to support your child's literacy
Sharing Clicker files with your child's school
Accessing the pre-made Clicker Sets
This webinar is intended for the Clicker novice, we'll be covering all the basics to help you get started.
Registrants can join the webinar from 3:30pm onward, but it will start promptly at 3:45pm.
Thursday 24th June 2021 - 3:45pm to 4:15pm BST
Click here to register.

We wish all of our families a safe and enjoyable weekend.
Yours Sincerely,
The Senior Leadership Team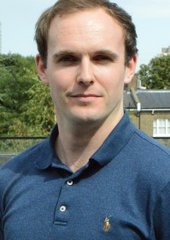 Matthew Granados
Assistant Principal (Lower School)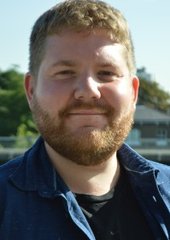 Matthew Maguire
Assistant Principal (Upper School)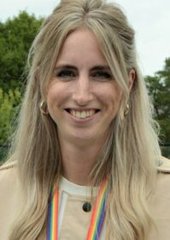 Roseanna Gooder
Assistant Principal (Transitions / School Improvement)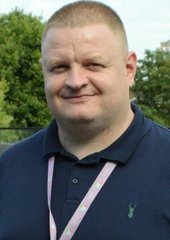 Anthony
Assistant Principal (Pastoral)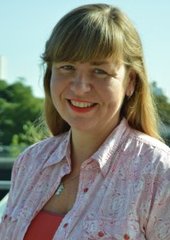 Lucy Hall
Assistant Principal (Pastoral)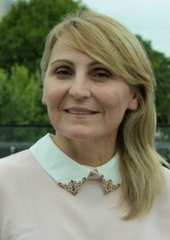 Rima Blakaj
School Business Manager
Click here to download a printable version of this letter.