SCS Newsletter 14/01/2022
14 January 2022
Dear Parents, Carers, and Families,
We hope this finds your family safe and well. This is an update to all families on the current status of the school and additional safety measures we are introducing from next week.
The school has daily monitoring and assessment of COVID-19 cases with our local Public Health England (PHE) Team and the Local Authority. We were elevated to 'pre-outbreak' monitoring and assessment with the London Coronavirus Response Cell on Wednesday due to the rise in cases.
We have 20 coronavirus cases confirmed from 6th January to 14th January for pupils and staff that were in the school during the symptom onset period:
7 Pupils: 4 positive PCR test results and 3 positive lateral flow device test results
11 Staff: 4 positive PCR test results and 7 positive lateral flow device test results
NHS Therapists: 1 positive confirmation for class-based therapist
Camden Transport: 1 positive confirmation for transport member of Bus 8
3 classes in the Lower School had to move to the virtual school across this week
We currently have 92 staff members completing daily lateral flow testing across the following classes and teams because they are contacts of cases:
Lower School: Buttercup, Dragonfly, Ladybird, Lily, Lotus, Poppy, Violet
Upper School: Anne Frank, David Attenborough, David Weir, Ellie Simmonds
Core Team: Specialist Team, Business Team
6 classes have elevated to daily home lateral flow testing of pupils through PHE team guidance.
We have ongoing safety measures for hygiene including the daily additional cleaning contract, ventilation, PPE, testing, restrictions for visitors, virtual meetings, and virtual assemblies.
We have reintroduced our 7 bubble zones across the school for internal cover of absences to minimise staff crossing zones of our school building.
From Monday, the specialist timetable (creative arts, music, movement, and sports) will be adjusted to allocate specialist subjects to bubble zones.
Swimming lessons at the Swiss Cottage leisure centre will stay paused and this will be reviewed at the end of next week.
This will help us to promote classes in school with the rising absences and self-isolations.
We will provide you with an update next week on cases and the review of our additional measures.
We requested additional home lateral flow device test kits (nasal swabs) from Public Health England, but they have not arrived yet due to shortage issues for school deliveries.
Thank you for the understanding and the ongoing support. If you have any questions please let us know. We hope you have a safe weekend.
Yours Sincerely,
The Senior Leadership Team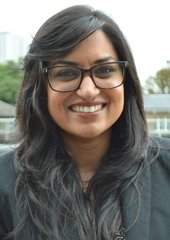 Vijita Patel
Principal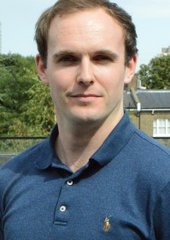 Matthew Granados
Assistant Principal (Lower School)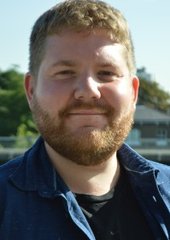 Matthew Maguire
Assistant Principal (Upper School)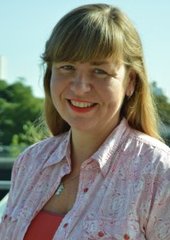 Lucy Hall
Assistant Principal (Pastoral)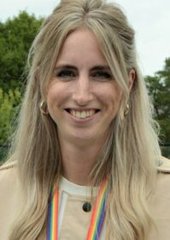 Roseanna Gooder
Assistant Principal (Transitions / School Improvement)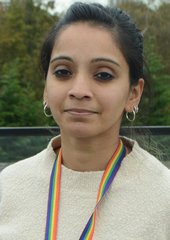 Aditi Singh
Assistant Principal (Curriculum)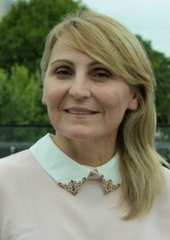 Rima Blakaj
School Business Manager
Click here to download a printable version of this letter.
Useful Information
1. COVID-19 Symptoms: There are three common symptoms for COVID-19. Persistent coughing, high temperature, and change or loss of taste/smell. https://www.nhs.uk/conditions/coronavirus-covid-19/symptoms/coronavirus-in-children/
If your child develops 1 of the 3 symptoms of COVID-19: they should not be sent to school. They need to self-isolate and take a PCR test through this link: https://www.gov.uk/get-coronavirus-test Please let us know and we can support you.
2. Lateral Flow Testing: Lateral flow testing is used when there are no symptoms of COVID-19. This is called 'asymptomatic' testing. https://www.nhs.uk/conditions/coronavirus-covid-19/testing/regular-rapid-coronavirus-tests-if-you-do-not-have-symptoms/ If you need additional home test kits please use this link: https://www.gov.uk/order-coronavirus-rapid-lateral-flow-tests
3. Self-Isolation Period Changes: The government has reduced the self-isolation period for positive COVID-19 cases from 7 days to 5 full days if the day 5 and day 6 lateral flow test results are negative.
The guidance also clearly states that if self-isolation ends early due to two negative lateral flow test results the person with COVID-19 should "limit contact with anyone who is at higher risk of severe illness if infected with COVID-19". This is our school population so please do not presume that our staff will return after day 5. We assess this on an individual basis based on their recovery from COVID-19.
Pupils that test positive will still be required to self-isolate for 10 days because of the need for support with day to day self-care and inability to socially distance independently.
It is important to read this information in full: https://www.gov.uk/government/publications/covid-19-stay-at-home-guidance/stay-at-home-guidance-for-households-with-possible-coronavirus-covid-19-infection
4. Camden Test Centres: https://www.camden.gov.uk/nhs-test-and-trace