Camden LA Easter Holiday Activities 2022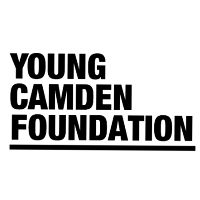 29 March 2022
Dear Families,
Young Camden Foundation and Camden Council have shared the Easter HAF Programme 2022.
All HAF participants will receive free access to physical and enriching activities and nutritional education each day. In addition, some providers will do on-site cooking where children / young people will be involved in activities and making their lunch on the day.
The range of activities is broad again this Easter, including sports such as football, basketball and cricket, and creative activities including photography, drama, dancing, art and craft. In addition, there are many enriching workshops, trips, and fun-packed experiences, all waiting to kick off this Easter.
The Easter 2022 HAF programme runs from 4 to 14 April. Times are usually between 10am and 3pm. Please visit the Camden HAF web page here to view all programmes and essential information. Place availability will be refreshed in real-time, and new activities will be added, so please tell parents / carers to check the website regularly.
For more information and to book, visit: haf.youngcamdenfoundation.org.uk
The Camden HAF booking link is now open. Places will be free for children and young people aged 5 to 16 who are eligible for benefit-related free school meals. The infant pupils who receive a free meal under UIFSM must also qualify for benefits-related FSM to be able to access a place on the HAF programme.
Unfortunately, Camden cannot offer an early SEND booking week for this Easter. Therefore, please encourage parents of children or young people with SEND to book their HAF places using the booking link. All the HAF providers are ready to make arrangements to welcome them into their programmes.
Places are limited, and we expect to get them fully booked very soon.