9 September 2022
Dear Families,
It was wonderful to feel the energy across this week with pupils returning to a new school year. The first two weeks of the academic year focus on supporting the pupils with the routines, structures, and expectations with learning alongside their class. Thank you to every family for supporting the transition of your child into the new school year. This week's newsletter is sharing key information about this half term to help us work together.
Week 1: 5th – 9th September: Transition week. Today you will receive the Data Collection Sheet in your child's bag. Please check the information and return on Monday, 12th September. The first Evidence for Learning upload into the family portal will share images of the classroom environment today.
Week 2: 12th to 16th September: You will receive important information: your child's Curriculum Pathway, Class Timetable, and the Autumn Term Personal Learning Intention Map which contain their 'targets'. Your child's Evidence for Learning Journal will also have an upload of the Class Timetable so that you have that within the family portal.
Week 3: 19th to 23rd September: 'Evidence for Learning' journal upload into the family portal with details of an optional family home learning topic. You will receive the date and time of your child's 'Family Learning Week' lesson which is scheduled to take place during Week 6.
Week 4: 26th to 30th September: The class teacher will be in contact to see if any parents will volunteer to be the 'Class Parent Representative'; and the letter will outline our plans for Parent/Family Council this year.
Week 5: 3rd to 7th October: 'Evidence for Learning' journal upload into the family portal. Family Workshops for Autumn Term will be shared alongside the Parent/Family Council information.
Week 6: 10th – 14th October: Family Learning Week: This is an opportunity for you to join your child in their class for a learning activity, and to meet the other parents. The date and time is confirmed on Week 3.
Week 7: 17th to 21st October: 'Evidence for Learning' journal upload into the family portal. During the last week of the half term, we will celebrate the successes from the half term across both Lower and Upper School through an End of Half Term Newsletter for all families.
Home – School Communication: Day to day communication between the home and class teacher is through the 'home-school communication book'. Every pupil usually receives their Swiss Cottage School home-school communication book today. The company that publishes our home-school communication books has a delay and we will not receive the personalised home-school book until the end of September. We are providing you with an interim book so that you can use for day to day communication between teacher and home.
Teachers and the class team are preparing the day's learning activities from 8:30-9:30 and teaching from 9:30-3:30. The teacher is able to pick up phone call messages and emails from the school day at 3:45-4:00pm. If you email after school hours (4:30pm to 8:30am) it will be picked up by the class teacher at 3:45pm the next day.
We also communicate with you through a weekly newsletter. This is sent via email, text, and through the school website.
Data Collection Sheet: We need to ensure the information for your child is correct. This letter includes your child's Data Collection Sheet. The school holds this pupil / family information securely through a protected system. Please complete this and return it on Monday, 12th September. If any of the information changes in the year, please inform us by emailing admin@swisscottage.camden.sch.uk or with a phone call to reception on 02076818080.
Term Dates: The school term dates are located on the school website: https://swisscottage.camden.sch.uk/parents/termdates
17th October: Training day for staff – no school for pupils
21st October: Last day of the half term
24th – 28th October: Half term break – no school for pupils
We look forward to working closely with you during this new academic year. Thank you for your support as we launch this exciting new academic year.
Yours Sincerely,
The Senior Leadership Team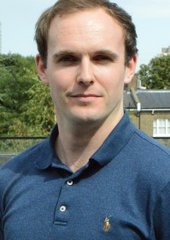 Matthew Granados
Assistant Principal (Lower School)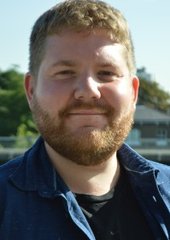 Matthew Maguire
Assistant Principal (Upper School)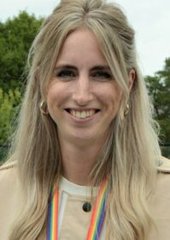 Roseanna Gooder
Assistant Principal (Sixth Form)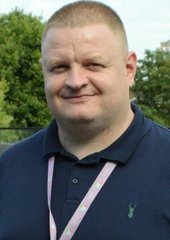 Anthony Doherty
Assistant Principal (Behaviour & Safeguarding)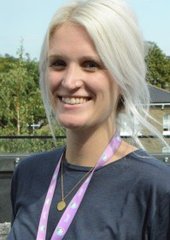 Olivia Carter
Assistant Principal (Health & Therapies)