20 January 2023
Dear Families,
We were pleased to have two different groups in school for learning walks and lesson observations this week. A group of governors joined classes to observe lessons focused on Communication, Literacy, PE, Art, and Social Enterprise. They were observing the different approaches to teaching across the curriculum pathways, classroom environments, communication strategies, and the ethos for learning.
We also hosted a group through our status as an Apple Distinguished School, as a Centre of Leadership and Educational Excellence. The group observed lessons on technology across curriculum pathways. This included the use of eye-gaze technology for communication and pupil communication through symbol-supported technology. Our school is using 'Lyfta' within our curricula this year, which is an immersive technology that uses documentary film from around the world. This was also featured and showed how pupils engage with global citizenship through the use of the documentary film.
National Education Union (NEU) Strike Action: You may be aware from the news that a national union for teachers has confirmed strike action. This is formal trade dispute with the Secretary of State for Education over national pay scales. There are 4 days confirmed by the union for strike action. We will be working with our teachers to have as much information in advance as possible on their plans with the strike, and will make every effort to minimise the impact. We will have more information for you at the end of next week.
Congratulations to Aditi: Our Assistant Principal Aditi has a new job within a group of special schools that are a Multi-Academy Trust. We are so sad that Aditi will be leaving us at the end of this half term, but also know this is an incredible opportunity which we fully support. We are sharing the news so that you can catch Aditi when you are next in school. Aditi will also join the parent coffee mornings to catch up with parents over the next few weeks. We are excited that our school may be able to have project links with her new family of special schools.
New Vice Principal Syra: Syra will be joining us at the school over the next three weeks. She will be meeting pupils, staff, and the leadership team as part of our transition process. Syra begins on Monday, 20th February 2023. There are two coffee mornings planned for 21st February and 22nd February at 10am. Please drop in to meet Syra and catch up with the leadership team.
Camden Preparation for Adulthood 'PfA' Workshops: There are more sessions available to join Camden colleagues about Preparation for Adulthood. Flyer is located below, and a text with upcoming dates will be coming to families within the transition year groups.
Centre 404 Coffee Morning 27th January: Many of you will know the Centre 404 organisation in Camden. They are hosting a coffee morning on 27th January with a vodaphone free SIM card available for each family that attends. Flyer is located below with all of the details!
Wishing all of our families a safe and enjoyable weekend. Happy New Year Xīnnián hǎo to all families celebrating Chinese New Year with the year of the Rabbit!
Sincerely,
Senior Leadership Team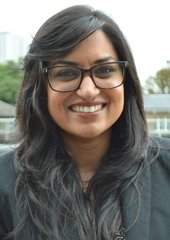 Vijita Patel
Principal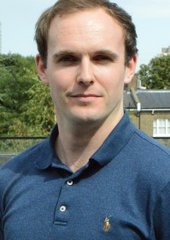 Matthew Granados
Assistant Principal (Lower School)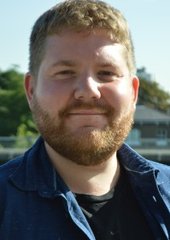 Matthew Maguire
Assistant Principal (Upper School)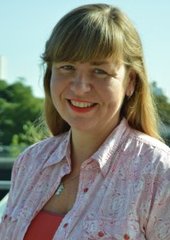 Lucy Hall
Assistant Principal (Pastoral)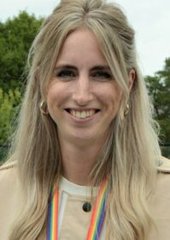 Roseanna Gooder
Assistant Principal (Transitions / School Improvement)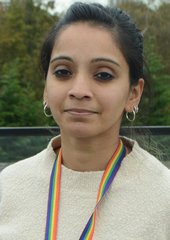 Aditi Singh
Assistant Principal (Curriculum)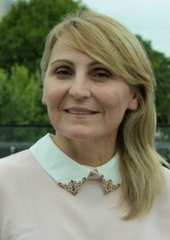 Rima Blakaj
School Business Manager
Click here to download a printable version of this letter.
Term Dates:
Spring Term 2023

Tuesday 3rd January to Friday 31st March 2023
Tuesday: 3rd January 2023: Staff training day - no school for pupils
Half-term: Monday 13th February to Friday 17th
February 2023
Friday 31st March 2023: Last day for pupils
Spring Holiday: Monday 3rd April to Friday 14th April 2023

Summer Term 2023

Monday 17th April to Friday 21st July 2023
Monday 1st May 2023: May Day Bank Holiday - no school for pupils
Monday 8th May 2023: The King's Coronation - Additional Bank Holiday
Half-term: Monday 29th May to Friday 2nd June 2023
Monday 26th June 2023: Staff training day - no school for pupils
Friday 21st July 2023: Last day for pupils


Autumn Term 2023

Monday 4th September to Thursday 21st December 2023
Monday 4th September: Staff training day - no school for pupils
Tuesday 5th September: Staff training day - no school for pupils
Wednesday 6th September: First day for pupils
Monday 16th October: Staff training day - no school for pupils
Half-term: Monday 23rd October to Friday 27th October 2023
Winter Holiday: Friday 22nd December 2023 to Friday 5th January 2024

Spring Term 2024

Monday 8th January to Thursday 28th March 2024
Monday 8th January: Staff training day - no school for pupils
Half-term: Monday 12th February to Friday 16th February 2024
Spring Holiday: Friday 29th March to Friday 12th April 2024 (Easter weekend 29th March – 1st April)

Summer Term 2024

Monday 15th April to Wednesday 24th July 2024
Friday 28th June: Staff training day - no school for pupils
Half-term: Monday 27th May to Friday 31st May 2024
Wednesday 24th July 2024: Last day for pupils