27 January 2023
National Education Union (NEU) Strike Action 1st February 2023
Dear Families,
We are writing to share an update ahead of the strike action that is taking place through the National Education Union next week. This strike action is scheduled to take place on Wednesday, 1st February 2023. This means teachers who decide to strike will not be working. Support staff may also strike in support of the focus of the industrial action. It is a formal trade dispute with the Secretary of State for Education over national pay scales. Teachers do not have to inform us in advance, but we have met with our teachers and communicated with all staff so that we can have as much information in advance as possible.
Strike Picket Line: We have been informed that any school that remains open in Camden may have a picket line. This is to highlight the national pay dispute and is not against the school. The picket line would be at the front of the school and there are protocols to keep this safe. Children will see this as they arrive to the school on Local Authority transport. You will see this if you drop off your child to school. If you have any concerns or feel you are being blocked to enter the school, please alert one of us. We are always on gate duty at the front school gates.
- We have confirmation that some of our teachers will be striking, and expect more teachers to strike without notice.
- We have been informed that other unions are advising support of the strike action by not crossing the picket line.
- Staff members will not be at work because they have been informed their child's school is closing due to strike action.
- The total number of teachers, teaching assistants, support staff that strike will only be known at 7:30am on the day due to the national industrial action guidelines.
In preparation we are putting plans into place to try to keep the school open so that pupils that come to school for a day of activities that are safe. This means:
- We will not run the full school curriculum on the strike day.
- The Wednesday timetable will be cancelled for swimming, hydrotherapy, PE, art, music, and other subject areas.
- Your child will experience a different timetable if they come to school.
- There will be no trips in the community including no lessons at the Swiss Cottage Leisure Centre.
- The catering company will make school lunches.
The National Education Union is a union for teachers and support staff such as teaching assistants. They have a campaign that highlights the impact of the real-term funding cuts. The website reflecting the school cuts shows that impact on mainstream primary and secondary schools. It does not show any special schools at the moment and we hope that they will raise awareness because the impact of cuts are even higher for our special needs school sector. https://schoolcuts.org.uk/
We will provide an additional update to families on Tuesday if we have further updates from the unions or our staff.
Yours Sincerely,
The Senior Leadership Team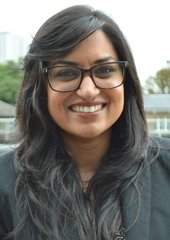 Vijita Patel
Principal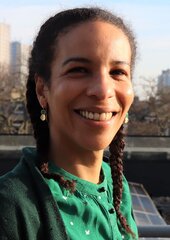 Syra Sowe
Vice Principal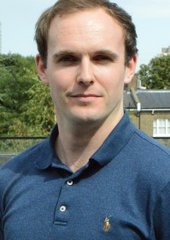 Matthew Granados
Assistant Principal (Lower School)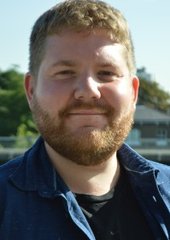 Matthew Maguire
Assistant Principal (Upper School)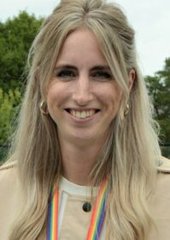 Roseanna Gooder
Assistant Principal (Transitions / School Improvement)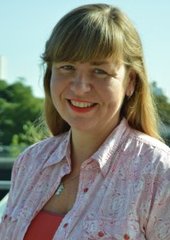 Lucy Hall
Assistant Principal (Pastoral)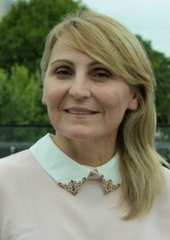 Rima Blakaj
School Business Manager
Click here to download a printable version of this newsletter.
Term Dates:
Spring Term 2023

Tuesday 3rd January to Friday 31st March 2023
Tuesday: 3rd January 2023: Staff training day - no school for pupils
Half-term: Monday 13th February to Friday 17th
February 2023
Friday 31st March 2023: Last day for pupils
Spring Holiday: Monday 3rd April to Friday 14th April 2023

Summer Term 2023

Monday 17th April to Friday 21st July 2023
Monday 1st May 2023: May Day Bank Holiday - no school for pupils
Monday 8th May 2023: The King's Coronation - Additional Bank Holiday
Half-term: Monday 29th May to Friday 2nd June 2023
Monday 26th June 2023: Staff training day - no school for pupils
Friday 21st July 2023: Last day for pupils


Autumn Term 2023

Monday 4th September to Thursday 21st December 2023
Monday 4th September: Staff training day - no school for pupils
Tuesday 5th September: Staff training day - no school for pupils
Wednesday 6th September: First day for pupils
Monday 16th October: Staff training day - no school for pupils
Half-term: Monday 23rd October to Friday 27th October 2023
Winter Holiday: Friday 22nd December 2023 to Friday 5th January 2024

Spring Term 2024

Monday 8th January to Thursday 28th March 2024
Monday 8th January: Staff training day - no school for pupils
Half-term: Monday 12th February to Friday 16th February 2024
Spring Holiday: Friday 29th March to Friday 12th April 2024 (Easter weekend 29th March – 1st April)

Summer Term 2024

Monday 15th April to Wednesday 24th July 2024
Friday 28th June: Staff training day - no school for pupils
Half-term: Monday 27th May to Friday 31st May 2024
Wednesday 24th July 2024: Last day for pupils