10 March 2023
Dear Families,
We hope this finds you well. Our school works closely with universities to support the training programme for future teachers. This week we had 17 mainstream trainee teachers at the school for a one week placement within a special school. They were part of classes across all 5 pathways within the Lower School and Upper School. The trainee teachers completed a project during their placement and presented their learning this morning to our teachers. It was fantastic to hear their observations. Here are a few of their reflections:
The knowledge of the pupils across every team member encouraged pupils to learn through the positive relationships and understanding of positive motivators.

The different types of communication approaches across the classes are used consistently to ensure engagement in learning, and independence in the next step of learning. This was observed with PECS, Makaton, Now-Next Boards, AAC Ipads, Eye Gaze, Switches, and more.

Pupils are supported to reflect and think through the important role of consistent strategies, routines, and structures. They have agency and

The Sixth Form pupils running the General Store and Breakfast Provision for all of the other classes prepares them for the transition into adulthood, and make them the role models for their peers.

The range of teaching approaches and calm, positive classroom environments foster both meaningful learning that celebrates the small steps of progress.

They shared how they would use the approaches for teaching and learning into their mainstream primary classrooms because it ensures the high expectations they observed across every class.
15th and 16th March National Strikes: The National Education Union teachers strike is scheduled for both days (15th and 16th March). The majority of our teachers and groups of support staff are expected to strike and not be in school. We will be open to a smaller cohort of pupils with no curriculum or school timetable unless the indiviudal class teacher is in school. We will provide information to all families on Monday, 13th March 2023. The Transport for London tube strikes are also confirmed for 15th March, and the National Rail strikes on 16th March 2023.
SEND Parents Day 24th March: Camden Parents Forum and SENDIASS are holding a full day event for parents. The event involves a number of speakers and the opportunity to meet with other parents. The flyer is included in the newsletter so that you can book a free place for this event. Rob from our school's Family Inclusion Team will drive a group of parents through the school minibus (15 spaces available). Please contact the school to book this with Rob.
Yours Sincerely,
The Senior Leadership Team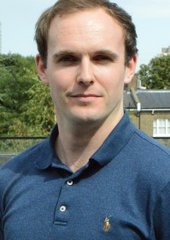 Matthew Granados
Assistant Principal (Lower School)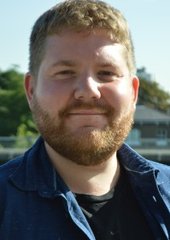 Matthew Maguire
Assistant Principal (Upper School)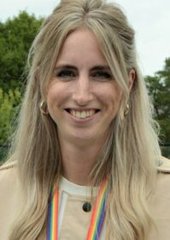 Roseanna Gooder
Assistant Principal (Sixth Form)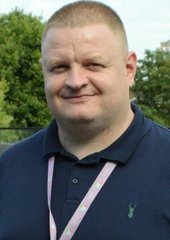 Anthony Doherty
Assistant Principal (Behaviour & Safeguarding)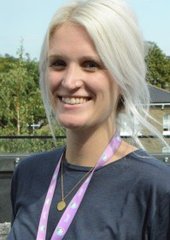 Olivia Carter
Assistant Principal (Health & Therapies)
Click here to download a printable version of this newsletter
Term Dates:
Spring Term 2023

Tuesday 3rd January to Friday 31st March 2023
Tuesday: 3rd January 2023: Staff training day - no school for pupils
Half-term: Monday 13th February to Friday 17th
February 2023
Friday 31st March 2023: Last day for pupils
Spring Holiday: Monday 3rd April to Friday 14th April 2023

Summer Term 2023

Monday 17th April to Friday 21st July 2023
Monday 1st May 2023: May Day Bank Holiday - no school for pupils
Monday 8th May 2023: The King's Coronation - Additional Bank Holiday
Half-term: Monday 29th May to Friday 2nd June 2023
Monday 26th June 2023: Staff training day - no school for pupils
Friday 21st July 2023: Last day for pupils


Autumn Term 2023

Monday 4th September to Thursday 21st December 2023
Monday 4th September: Staff training day - no school for pupils
Tuesday 5th September: Staff training day - no school for pupils
Wednesday 6th September: First day for pupils
Monday 16th October: Staff training day - no school for pupils
Half-term: Monday 23rd October to Friday 27th October 2023
Winter Holiday: Friday 22nd December 2023 to Friday 5th January 2024

Spring Term 2024

Monday 8th January to Thursday 28th March 2024
Monday 8th January: Staff training day - no school for pupils
Half-term: Monday 12th February to Friday 16th February 2024
Spring Holiday: Friday 29th March to Friday 12th April 2024 (Easter weekend 29th March – 1st April)

Summer Term 2024

Monday 15th April to Wednesday 24th July 2024
Friday 28th June: Staff training day - no school for pupils
Half-term: Monday 27th May to Friday 31st May 2024
Wednesday 24th July 2024: Last day for pupils