17 March 2023
Dear Families,
We hope this finds you well as we look ahead to the final two weeks of the Spring Term.
Workshop for Parents / Carers, 20th March: We previously highlighted two workshops in our newsletter and have planned a third through parent feedback. We are really pleased that these sessions are supporting families and bringing you together as a group to discuss useful topics.
- 'Preparation for Adulthood' Workshop (Upper School): Monday 20th March, 10:00-11:00
SEND Parents Day, 24th March: Camden Parents Forum and SENDIASS are holding a full day event for parents. The event involves a number of speakers and the opportunity to meet with other parents. The flyer is included in the newsletter so that you can book a free place for this event. Rob from our school's Family Inclusion Team will drive a group of parents through the school minibus (15 spaces available). Please contact the school to book this with Rob.
EmployMEnt Pathway: The EmployMEnt Pathway offers meaningful and functional work experience for pupils in Post-16. It supports pupils to understand and be motivated to join the world of work. There are three EmployMEnt Pathways that pupils can access; 'Card & Design', 'Event Hosts' and 'General Store'. Each Pathway enables pupils to engage with job tasks that are appropriate to their strengths and preferences.
In preparation for transition to college or supported internships, pupils work towards an accreditation and complete a portfolio/Vocational Profile showcasing their work, skill development and preferences of roles. For more information, visit: swisscottage.camden.sch.uk/learning/employment-pathway
Optional Uniform: The optional school uniform includes polo tops, jumpers, jogging bottoms, book bags, and backpacks. It is available to buy via the Pay360 payments system. If you still need to register with Pay360 Education Payments, we can help you setup the account. For more information, visit: swisscottage.camden.sch.uk/families/school-uniform

Term Dates: A reminder that the last day of term is Friday 31st March, and the full list of term dates are included in the newsletter and on the school website: swisscottage.camden.sch.uk/parents/termdates
Thank you for supporting the alternative plans this week with the national strike days. Wishing you a restful and enjoyable weekend.
Yours Sincerely,
The Senior Leadership Team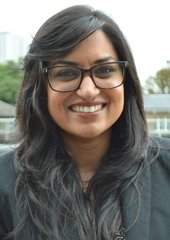 Vijita Patel
Principal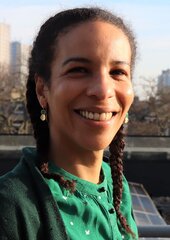 Syra Sowe
Vice Principal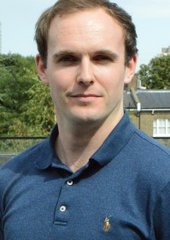 Matthew Granados
Assistant Principal (Lower School)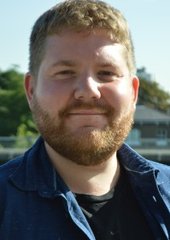 Matthew Maguire
Assistant Principal (Upper School)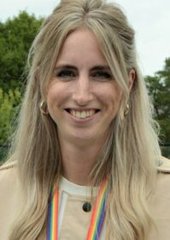 Roseanna Gooder
Assistant Principal (Transitions / School Improvement)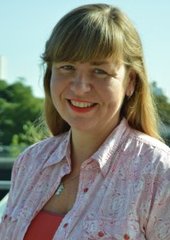 Lucy Hall
Assistant Principal (Pastoral)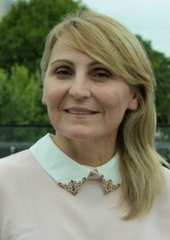 Rima Blakaj
School Business Manager
Click here to download a printable version of this letter.
Term Dates:
Spring Term 2023

Tuesday 3rd January to Friday 31st March 2023
Tuesday: 3rd January 2023: Staff training day - no school for pupils
Half-term: Monday 13th February to Friday 17th
February 2023
Friday 31st March 2023: Last day for pupils
Spring Holiday: Monday 3rd April to Friday 14th April 2023

Summer Term 2023

Monday 17th April to Friday 21st July 2023
Monday 1st May 2023: May Day Bank Holiday - no school for pupils
Monday 8th May 2023: The King's Coronation - Additional Bank Holiday
Half-term: Monday 29th May to Friday 2nd June 2023
Monday 26th June 2023: Staff training day - no school for pupils
Friday 21st July 2023: Last day for pupils


Autumn Term 2023

Monday 4th September to Thursday 21st December 2023
Monday 4th September: Staff training day - no school for pupils
Tuesday 5th September: Staff training day - no school for pupils
Wednesday 6th September: First day for pupils
Monday 16th October: Staff training day - no school for pupils
Half-term: Monday 23rd October to Friday 27th October 2023
Winter Holiday: Friday 22nd December 2023 to Friday 5th January 2024

Spring Term 2024

Monday 8th January to Thursday 28th March 2024
Monday 8th January: Staff training day - no school for pupils
Half-term: Monday 12th February to Friday 16th February 2024
Spring Holiday: Friday 29th March to Friday 12th April 2024 (Easter weekend 29th March – 1st April)

Summer Term 2024

Monday 15th April to Wednesday 24th July 2024
Friday 28th June: Staff training day - no school for pupils
Half-term: Monday 27th May to Friday 31st May 2024
Wednesday 24th July 2024: Last day for pupils