SCS Newsletter 08/09/20232
8 September 2023
Dear Families,
It is wonderful to have our community together as we start the new academic year. This shorter week has supported the transition for pupils back to school environments. We are looking forward to more pupils returning from Monday during the first full week of the term.
• Your child's class teacher is sending the Transition Home School Book daily with updates to support a positive and smooth return to the school environment.
• Teachers have tried to contact all parents / carers this week for a welcome phone call or catch up at the school gates if you bring your child to school.
• This week's newsletter provides you with a printed copy of the School Vision, Values, Key Information, Home-School Agreement, and 'Who Does What' that was sent electronically on Wednesday.
• The first Evidence for Learning journal to view your child's classroom environment, timetable, and team will be uploaded next week.
• The weekly newsletter on 15th September 2023 will provide useful information and dates for this half term.
13th September 2023 10:00-11:00am Evidence for Learning Workshop: The school uses Evidence for Learning software for all pupils to share key moments in learning for your child. It helps build the picture of progress together across school and home. Evidence for Learning is shared by the class teacher on a two week cycle across every term. Families can also upload into EfL, and it was great to see uploads from families from the summer holidays. We are holding an optional Evidence for Learning workshop at 10am on 13th September at the school. Please bring your tablets and smartphones so that we can support with tech setup also. Confirm your attendance through a note in your child's transition home-school book so that we can get the space setup.
25th September 2023 School Information Workshop 10:00-11:15; 1:45-3:00; OR 5:00-6:15pm: We are holding an optional session for all families to learn about our school provision, curriculum pathways, and NHS therapies provision. This will also be a great opportunity to meet the Leadership Team and connect with other families. The session will run three times across the day to give you flexibility to join us at the time that works best. It is optional and available to all parents and carers. We will send booking information next week to help us organise the space.
Thank you to everyone for a positive and exciting start to this academic year. Looking forward to a fantastic year ahead.
Yours Sincerely,
The Senior Leadership Team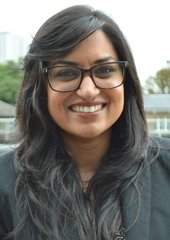 Vijita Patel
Principal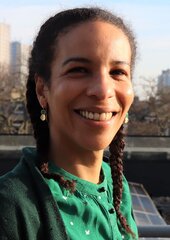 Syra Sowe
Vice Principal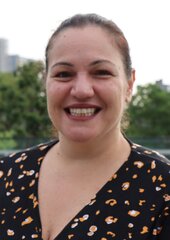 Andria Zafirakou
Vice Principal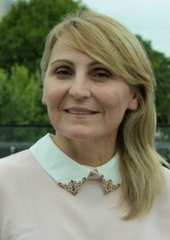 Rima Blakaj
Leader of Finance and Premises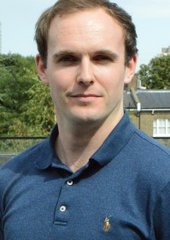 Matthew Granados
Assistant Principal (Lower School)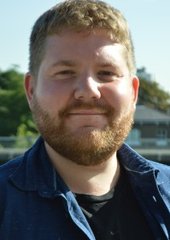 Matthew Maguire
Assistant Principal (Upper School)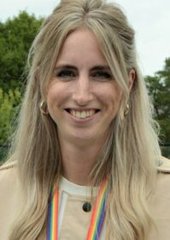 Roseanna Gooder
Assistant Principal (Sixth Form)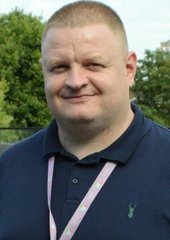 Anthony Doherty
Assistant Principal (Behaviour & Safeguarding)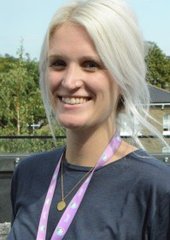 Olivia Carter
Assistant Principal (Health & Therapies)
Click here to download a printable version of this letter.
| | |
| --- | --- |
| The Swiss Cottage School 'Vision' | The positive school culture and ethos are supported by our 'School Values' |
Key Information
School Day: School day starts at 9:30am. School day finishes at 3:30pm. We embrace a model which promotes the importance of transitions due to the diversity of need. Transition into the school day begins at 9:15am and transition home begins at 3:15pm.
Pupil Absence: Call the school on 0207 681 8080. State your child's full name, class, and reason for absence.
Contact Details: Please ensure the school has your current:
Phone numbers, emergency contact numbers, email address, house address
Doctor/GP surgery name, address, phone number
You can provide this by emailing admin@swisscottage.camden.sch.uk or in person with the reception team.
Medical Information: Please ensure the school has updated information on medicine and allergies.
Home-School Communication Book: Daily communication between the teacher and family. A useful way to share information and daily updates. During the first two weeks we will use a 'Transition Communication Book'.
Weekly Newsletter: Provides specific updates. At the start of each half term you receive the overview details including dates for 'Evidence for Learning' Uploads.
Website: General information on the school including term dates for this year:
www.swisscottage.camden.sch.uk
https://swisscottage.camden.sch.uk/parents/termdates
This includes term dates for the academic year.

Home-School Agreement
As a school
We will do our best to:
Ensure our school values and ethos are positive and supportive.
Support your child's wellbeing and safety by providing a safe, supportive and caring learning environment.
Help and encourage your child to reach their full potential.
Monitor and communicate with parents and carers regularly on your child's progress.
Communicate between home and school through

Regular Evidence for Learning uploads with photos, videos and learning commentary.
Home/school communication books that are filled in daily by staff and should be updated by families.
Families and teachers can communicate by email or phone depending on family preferences. Any incidents are reported home, and teachers will also share the positives.
There are termly Progress Review meetings as well as additional Annual Review meetings. We also hold multi-agency meetings with families.
Respond to communications from parents in a timely manner within school working hours. Reception is open from 8:30-4:30pm. Teachers are teaching during the school day, and able to respond to messages from 3:45-4:30pm.
Address any concerns with parents or carers where necessary or refer you to the relevant staff member or agency.
Offer opportunities for parents and carers through our programme of coffee mornings, workshops, Family Learning Weeks, and annual events.
As the Parent/Carer:
I will do my best to:
Work in partnership with the school teams to get the best outcomes for my child.
Treat all members of the school community with care and respect.
Engage in parent meetings and work together with the school in order to achieve the best outcomes for my child.
Read all communications sent home by the school and respond where necessary.
Communicate to the school any concerns that I have about my child that may affect their behaviour in school or ability to learn
Communicate with school staff during core school hours (8:30-4:30pm for reception; messages for teachers will be responded to after their teaching is finished and not during learning time).
Make sure communication with the school is respectful. I recognise that abuse against staff or other parents will not be tolerated.
Follow the school's policies around attendance- notify the school if my child will be absent and request approval for holidays during term time.
Who Does What?
Swiss Cottage School, Development and Research Centre is a community-maintained special school in the London Borough of Camden. We appreciate that you are liaising with a range of different Local Authority teams for your child. This overview outlines what the school is responsible for in orange, and the teams responsible for the other services supporting your child and family.

Please let us know if we can support your link to other teams beyond our school provision.